{"title":"","show_title":"0","post_type":"course","taxonomy":"","term":"0","post_ids":"228694,279693,283359,299158,282647,281246,283229,271224,283760,177799,306096,232964,238127,270865,281668,284716,285029,283574,284342,284773","course_style":"rated","featured_style":"course3","masonry":"0","grid_columns":"clear4 col-md-3","column_width":"265","gutter":"30","grid_number":"50","infinite":"","pagination":"","grid_excerpt_length":"100","grid_link":"1","css_class":"","container_css":"","custom_css":""}
Our Certificates are accepted worldwide, so no need to worry about the recognition of your skill upgrade!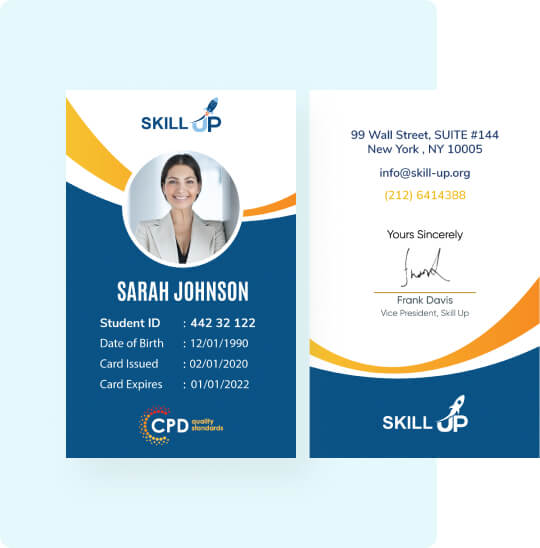 How do people know your identity
Presenting you Our Special Edition of Student ID Card with Increased Benefits!
Get discounts and privileges in thousands of stores and facilities in The UK and The USA by showing your Student ID Card.
Ewan Black
I was wondering whether to take a course online or offline. I am not a tech-savvy person and that is why I was in a confusion. But during the quarantine, I took a course from Skill Up and it was so engaging and interesting that my views about traditional education changed completely!
Aimee Williamson
Studying online has never been easy for me because of my eyes' problem. I shared it with Skill Up and one of the members of their team supported me throughout my entire journey in completing that course. Cannot thank them enough for the favour they have done for me.
Aaron Holland
Taking a course from Skill Up has entirely changed my life because I was struggling to get a proper job as I didn't have any certifications to show my skills in my resume. Thankful to Skill Up; their team supported me a lot.
Adam Hales
I have found Skill Up's courses perfect for me. They supported my enough to keep my professional growth upward. Their updated curriculum was a thing that amazed me the most because whenever an updated topic came, they notified me through email.